How to make pancakes over the campfire
How to make pancakes over the campfire
Starting the day slow is great when camping, and making pancakes for breakfast is a great way to start the day…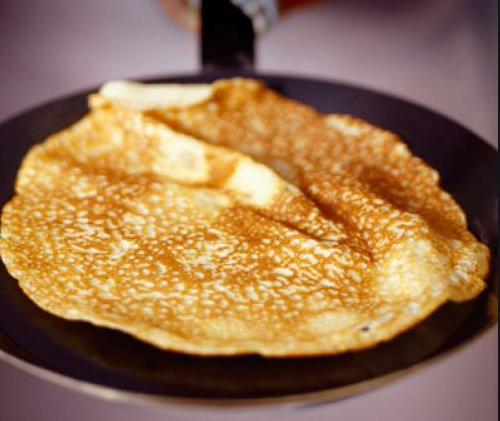 Most people think of having a campfire in the evening, but a small fire, even just one with charcoal briquettes, is good first thing in the morning.
It can help dry out any damp from the night, it can help keep bugs away, the warmth can be welcome on cold mornings, and you can use it to cook breakfast
Pancake Mixture Recipe
Making a pancake mix is straightforward. We can't remember the exact mix we used, but it's something like this:
1/2 cup of self-raising flour

1 teaspoon of baking powder

a pinch of salt

2 eggs

2/3 cup of milk (buttermilk is meant to be very good, but we didn't have that)

Sugar and other toppings such as maple syrup
We find that measurements like 'cup' work best when camping. Of course, you could measure out ingredients at home first and bring them to the campsite in sealable food bags.
You should mix the milk and eggs in a separate bowl and then fold into the flour.
Cooking Pancakes over the Campfire
You'll be pleased to know that cooking pancakes over the campfire is really simple.
All you need is warmth from the fire and a hot flat surface suitable for cooking on.
Cooking with a Real Fire
If your using a 'real' fire, you will have needed to get this burning sometime before you start making the pancake mixture.
As with most campfire cooking, you don't cook in the flames, but instead use hot embers.
We suggest you our portable tent camping stove which is easy for you to cook with a real fire.
Please feel free to give your inquiry in the form below.
We will reply you in 24 hours.