Ecodesign Ready stoves and Air Quality Wood burning and Multi-fuel stoves
Ecodesign Ready stoves and Air Quality Wood burning and Multi-fuel stoves
Ecodesign Ready stoves and Air Quality Wood burning and Multi-fuel stoves
With the concern about the current environmental conditions and the strengthening of environmental awareness, the research and development of biomass energy technology has become one of the world's major hot topics. The EU's Ecodesign 2022 Regulation is a future plan, and it is planned that by 2022 PM2.5 emissions will be reduced by 25% compared to the present to ease the pressure on the environment. Two of the EU regulations stipulate that solid fuel products for heating purposes must meet the minimum requirements introduced in the EU market. These requirements are related to two aspects:
1. Energy efficiency;
2. Particulates (PM), Organic Gaseous Compounds (OGC), Carbon Monoxide (CO) and Nitrogen Oxides (NOx).
As a supplier, what we need to think about is how to reduce various emissions based on improving the energy efficiency of stoves.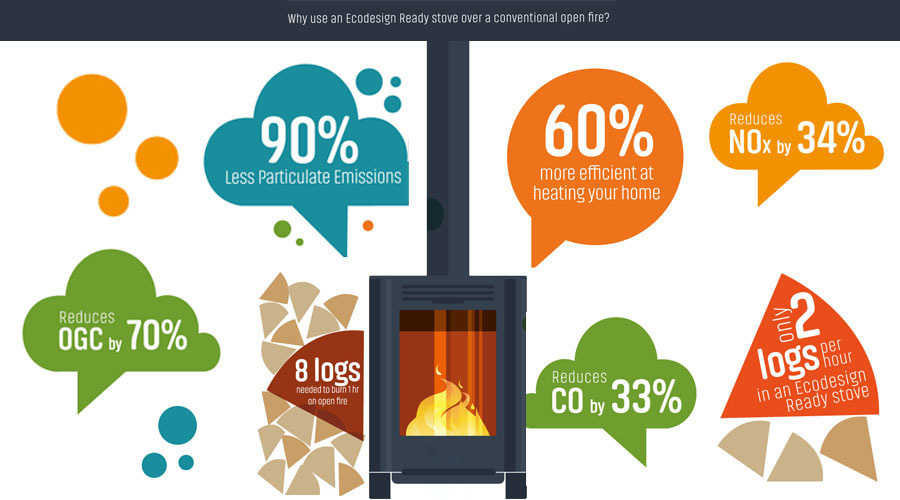 The EU regulations not only define the basic requirements, but also establish the measurement and calculation methods that need to be coordinated across the European level, requiring emissions of solid fuel products to be 50-60% lower than those of EU CE and UK Defra. The four tables are PM, OGC, CO and NOx emissions.
In the past three years, our company's investment in EU Ecodesign 2022 projects has reached a total of 1 million US dollars, and it has been effective. By 2019, 10-20 models of wood burning and multifuel stoves have reached the limits of Ecodesign 2022, three years ahead of schedule. The Ecodesign 2022 labels can be affixed to the EU countries for sales, orders are sufficient, and customers are constantly requesting cooperation to develop new styles.
Here is one of the Ecodesign Ready stoves that meets the EU's Ecodesign 2022 requirements and has been tested in the SGS laboratory in Netherlands. The experimental report issued by SGS shows that the index of the stove has reached the Ecodesign requirements. The report has been certified by the UK's official DEFRA agencies.
For more details, please contact my email firefinderstove@163.com
Please feel free to give your inquiry in the form below.
We will reply you in 24 hours.