5 Tips For Your First Night Tent Camping
5 Tips For Your First Night Tent Camping
5 Tips For Your First Night Tent Camping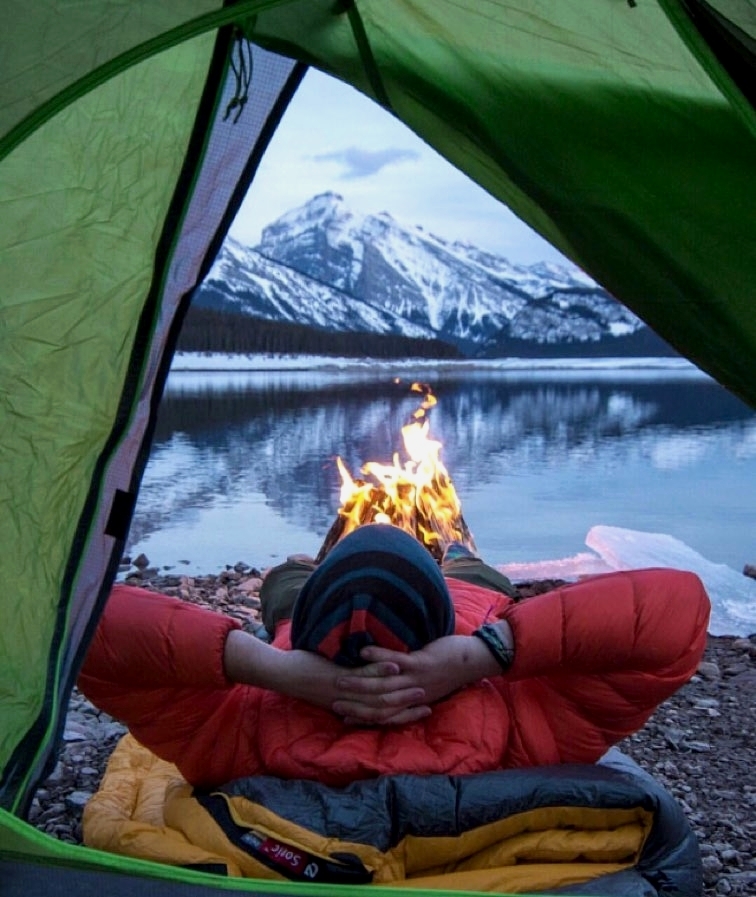 1. Dry wood is crucial.
We've all played musical chairs around a smokey campfire. It's annoying, but it's manageable. When you're in a tent smoke will accumulate quickly if the wood isn't bone dry, and in a tent, there isn't anywhere to go. You're stuck with it. Another tip here is to make sure that your bags and clothing are as low to the ground as possible. Anything hanging up is going to be very smokey when you bring it home. If you have a prized sweater that you're worried about it's best to leave it in the car.
2. Set up some indirect lighting for a great vibe.
Tent can be pretty dark in the evening because the canvas doesn't let as much light through as a nylon tent. We shined our headlamps up on the interior walls, and it made for a seriously chill camp scene. It's also essential to have lighting for safety reasons because you're all sleeping around a fire pit. Yes, you can see the fire when it's burning, but if you get up in the middle of the night, a recessed coal bed is much hard to spot. Make sure the tent is well lit.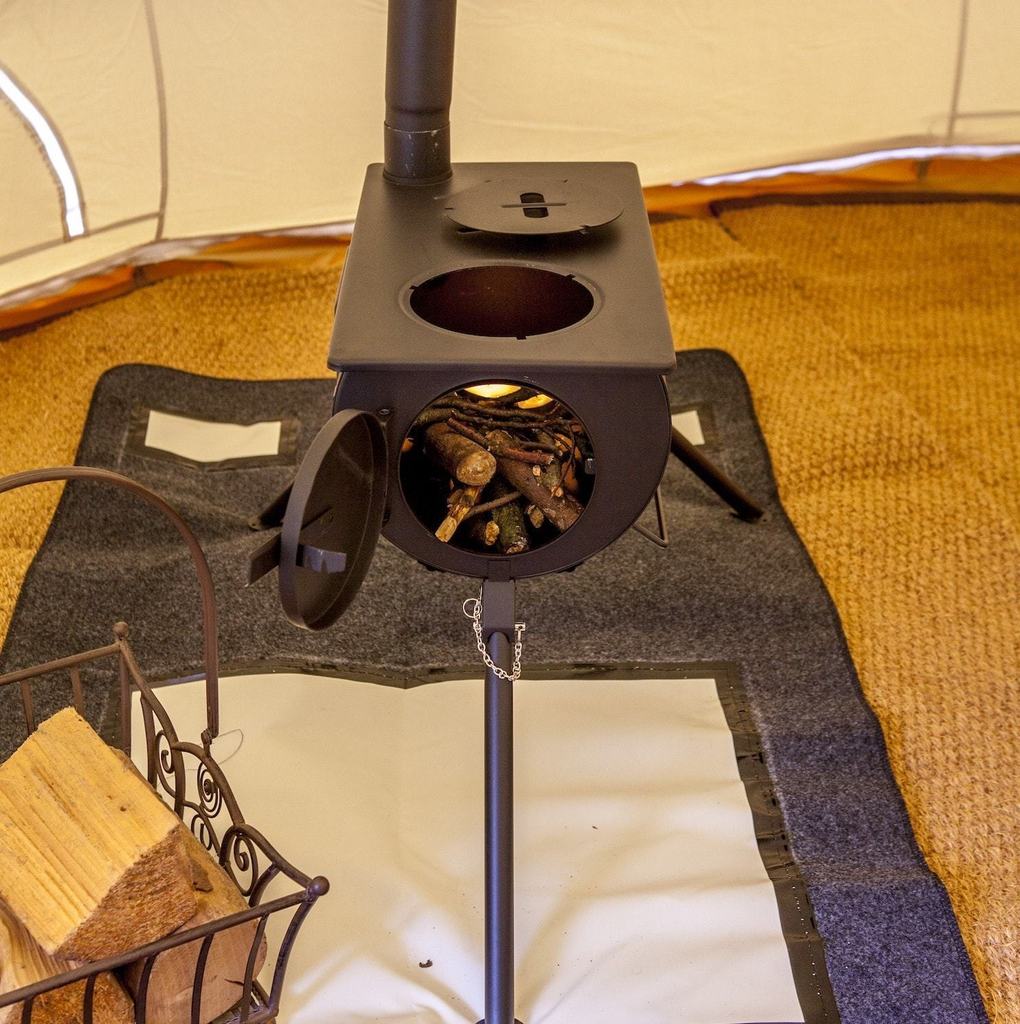 3. Bring comfy camp chairs!
We sat around the fire late into the night, and it's so much nicer with a cozy camp chair. On this trip, we had rocking camp chairs that were the ultimate in comfort. We kicked our feet up on the hearth, listened to music, and told stories for hours. When you kick back in something as comfortable as your couch at home, it makes a big difference.
4. Keep a pile of wood close to your sleeping bag.
We had a chilly evening, and I was tossing wood into the fire every hour or so. It doesn't make for the best night of sleep, but it comes with the territory. The last thing you want to do is get out of your sleeping bag all night long. Put a big stack of wood in between you and fire so you can lean forward and toss a log on while staying toasty warm.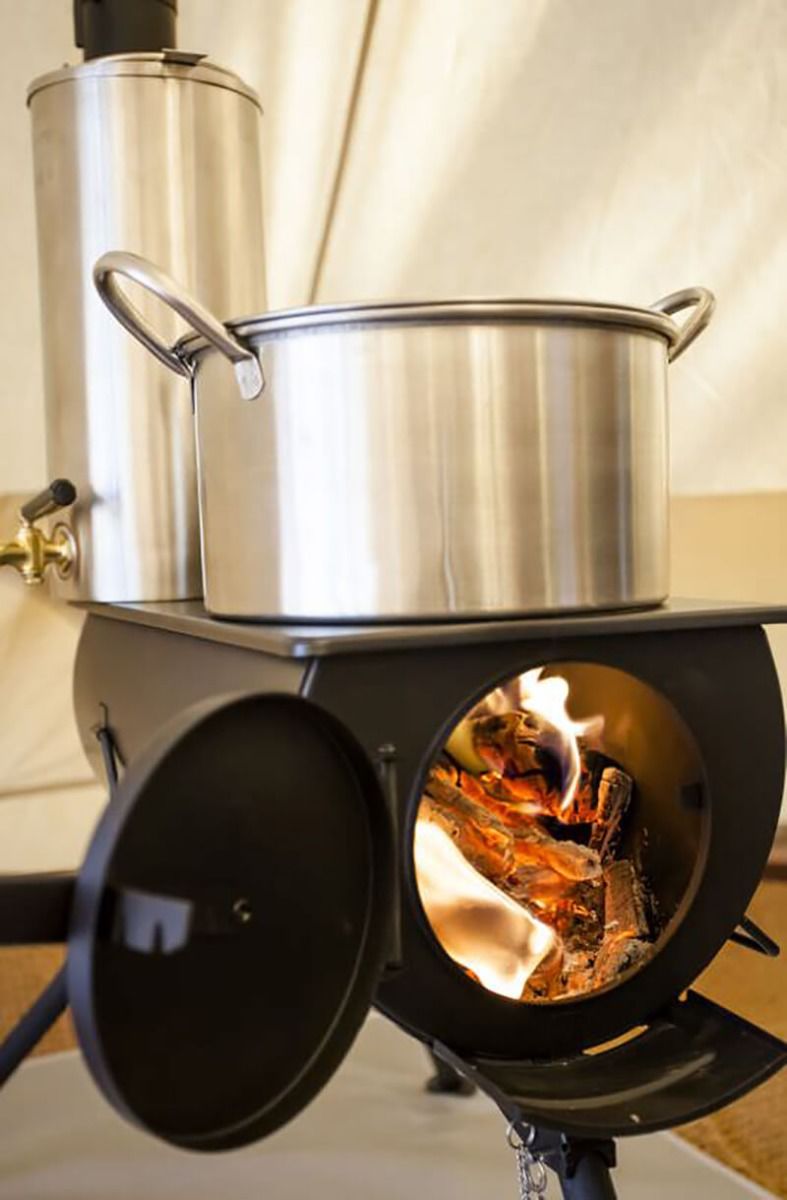 5. Stay safe. Make sure everyone knows where the fire extinguisher is.
If you're sleeping inside of a canvas tent with a wood fire, you absolutely want to have a fire extinguisher handy. The odds of something happening are slim to none, but better to be safe than sorry. Make sure the fire extinguisher is up to date, and that everyone knows where it is.
Related Products

Please feel free to give your inquiry in the form below.
We will reply you in 24 hours.